Prix Kalmia (Sc.) - Prix Ozo (Sc.)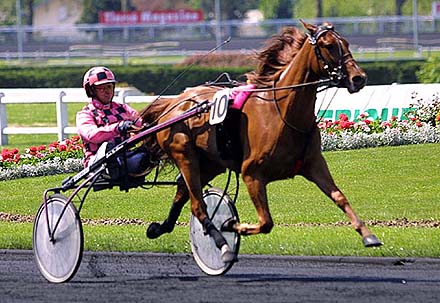 KISS MELODY
Picture APRH
In Prix Ozo (Sca. - 1' 13" 6 - 2 175 m), a dancer has sparkled on the black track. Some said they saw the new queen of Vincennes. Impressive, Kiss Melody has gracefully won.

Half an hour later, in Prix Kalmia (Sca. - 1' 14" 6 - 2 175 m), Kaisy Dream was defeating Kuadro Wild, Ksar d'Algot and the Criterium des Jeunes 's winner Kinder Jet, taking the leadership of the french 3-y-o's.

Both belong to the first crop of the champion EXTREME DREAM.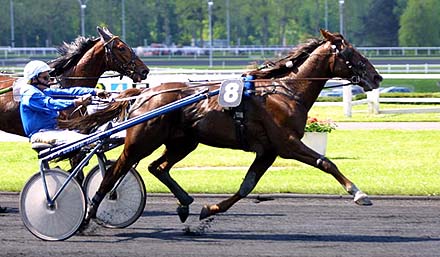 KAISY DREAM dominates Kuadro Wild.
Picture APRH
Their encounter is scheduled in the next classic race : Prix Capucine (Gr.1).

---