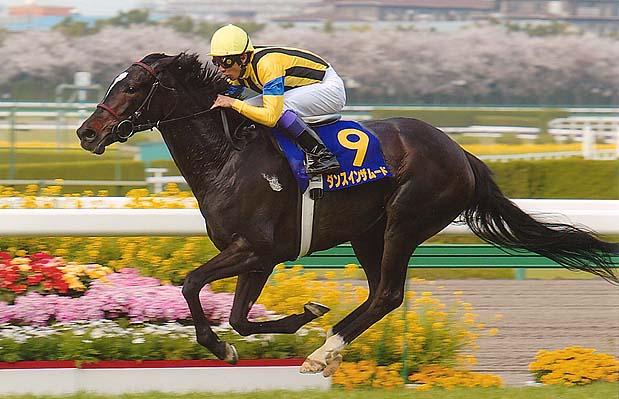 DANCE IN THE MOOD
A l'automne au Japon, la gagnante des 1 000 Guinées Dance In The Mood obtenait deux secondes places fort significatives, battue à chaque fois par un de ses demi-frères, Zenno Rob Roy, le futur héros de la Japan Cup, dans le Tenno Sho (Gr.1) et Durandal dans le Mile Championship (Gr.1).
En 2005, Dance In The Mood allait de nouveau être devancée dans le Tenno Sho de l'automne par Zenno Rob Roy. Cependant, l'un et l'autre devaient s'incliner face à une autre fille de Sunday Silence, Heavenly Romance.

2006 voyait cette si jolie brune encore à son avantage, notamment à nouveau seconde d'un autre Sunday Silence, en l'occurrence Daiwa Major, à l'occasion du Mile Championship (Gr.1).