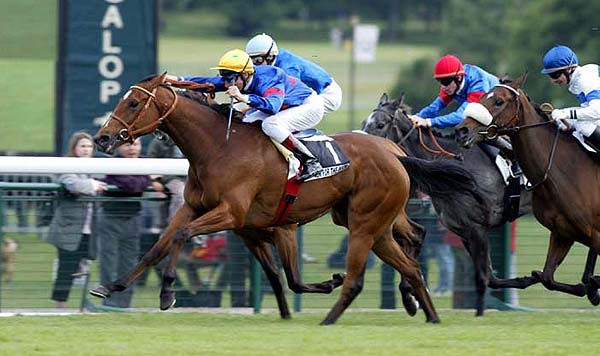 ASK FOR THE MOON
Prix Saint-Alary (Gr.1), un premier groupe I pour la pouliche, son jockey Ioritz Mendizabal et l'étalon Dr Fong.
Une première référence en plat à ce niveau pour Jean-Pierre Dubois.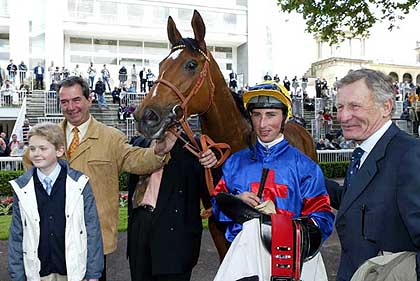 Elevée par Aliette Forien et Jean-François Gribomont au Haras de La Reboursière & Montaigu, Ask For The Moon fut achetée yearling par Jean-Pierre Dubois aux Ventes de Deauville d'août 2002, pour 110 000 euros.