Breeding season 2014
Haras du Petit Tellier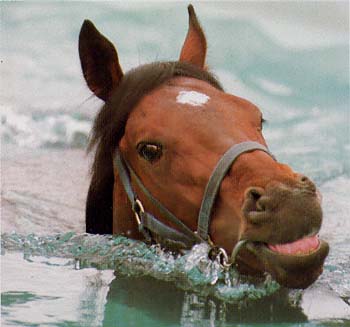 features the Sires
Our new Sire in 2012.
A very rare great-grandson of Ribot.
4 group I victories in the USA, at 3, 4 (II) and 5.
The wonderful family of Spinning World, Domedriver, Saddex, Sagara, Try My Best, Peeping Fawn, El Gran Senor.
Our new Sire in 2011.
An international and generous career. Winner at 2, 3, 4, 5 and 6 under the colours of His Highness The Aga Khan, including a group I at 5 and another one at 6. Also second of the Dubai Duty Free, as well as third of the Champion Stakes and the Hong Kong Cup.
From the famous family of Acamas, Akiyda, Akarad...
Class and precocity.
A magnificent athlete, son of Nureyev and US champion mare Race The Wild Wind.
Own brother to King Charlemagne, already known for black typed 2-y-o's.
Belongs to the same family than Generous, Imagine, Moonlight Cloud, Trillion, Triptych
A very successful cross Raise A Native x Nearctic.
One of the most famous Niarchos female lines, family of Coup de Folie, Bago, Machiavellian, Exit To Nowhere, Denebola.
Only son of Woodman standing in France.
Best 3 yo miler in England in 2003.
Winner of the Saint James's Palace Stakes (Gr.1) at Royal Ascot, also second of the Prix Morny (Gr.1 - Elusive City) and 2000 Guineas (Gr.1).
A golden-natured horse. A superb model.
---
Contact
Patrick CHEDEVILLE
61 200 SEVIGNY - FRANCE
Phone : + 33 2 33 67 07 65 - Fax : + 33 2 33 35 22 58
Mobile : + 33 6 08 83 27 62
E-mail : HARAS.DU.PETIT.TELLIER@wanadoo.fr
Site web : http://www.petittellier.com
---
Le Cheval Bleu
A Bloodhorse Internet Magazine
index
© Le Cheval Bleu