JUST LIKE THAT

BUVETIER D'AUNOU

superstar!

JULIANO STAR

Prix KALMIA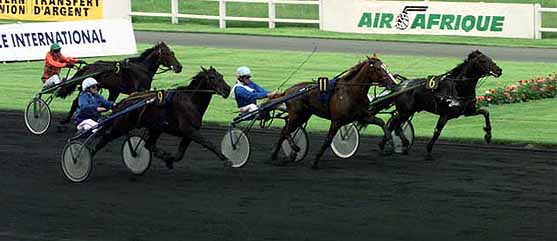 May 13th 2000 - Both racing for Mr. Daniel Wildenstein, JULIANO STAR,
in the center, frankly dominates JITTERBURG. Picture A.P.R.H.
Junior du Rib is 3rd, in front of Jibon Tivoli, Jupiter de Crépon, Jaguar d'Aimté, Jeton d'Or, Juge d'Ortige, Johnny Be Good, Just Batz d'Ombrée et Jason de Claire.

Time : 1' 15
---

Prix OZO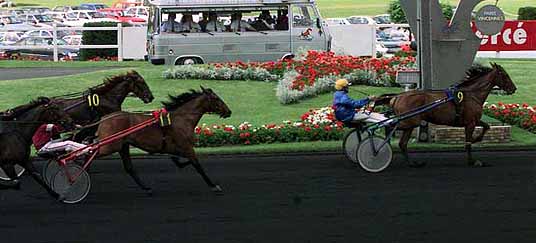 May 13th 2000 - JUST LIKE THAT, a first semi-classic success for her first try.
We see her much faster than JEANNE' S FELLA in the last 200 meters. Picture A.P.R.H.
Java Castelets is 3rd, in front of Jetty Girl, Java Darche, Java Speed, Jessamina, Java de Ginai and Jonquille d'Ombrée. Jena Josselyn and Jorade were disqualified.

Time : 1' 15" 8
Prix Ozo (Sc. - 2 175 m). JUST LIKE THAT has totally controlled the race.
Picture APRH
---
Back home page Dubois
---